| Anti Microsoft | Operating Systems | Web Browsers | Newsgroups | Other Sites | Suggestions |

Other Anti Microsoft Sites... (in no particular order)

Microsoft and Their Untrustworthy Products - This is the site where I got my complaints form from don't forget to fill it in!

SAIE - The Society Against Internet Explorer

Boycott Microsoft Homepage - home of the Monopoly Clock

The Microsoft Bad Publicity Page

Microsoft - Who do you have to blow today?

Microsnot - Microsoft Parody Site

The MSBC Superlist - A links page that aims to list every anti-Microsoft site

MSBC - The Microsoft Boycott Campaign

Welcome to Megasloth - Microsoft Parody Site

So Why Hate Microsoft? - A Windoze 95 user has had enough of Microsoft

Welcome to Microshaft - Another MS parody site.

Operating Systems...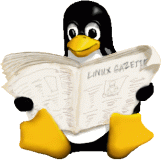 Caldera - Makers of DR-DOS and OpenLinux
UK.LINUX.ORG - The UK's Linux Website
Linux @ Cable Internet - Connecting to a UK ISP
Web Browsers...

Opera - makers of the Opera web browser. Small and quick.
JavaSoft Home Page - Find out more about Java and you can also download HotJava - Sun's free Java enabled web browser.
alt.destroy.microsoft - probably the most famous anti Microsoft Newsgroup
Slashdot.org - Keep up to date with the latest news and rumours
LinUKs - my RC5 team
Due to restrictions on time I'm unable to maintain the antiMicrosoft logo program links. You're still welcome to download the logo and display it on your site.
Please email any links you would like included to: antims@cableinet.co.uk To qualify the site must be either:
An anti-Microsoft site
A site associated with a non Microsoft operating system
A site associated with a non Microsoft web browser
Your site must NOT contain the following items:
Internet Explorer logos (that is ones actually promoting IE not criticising it)
Microsoft ads (unless you can't help it - i.e. appear automatically such as on a Tripod homepage)
Anything in support of Microsoft